Call with Google Voice through your own phone
Posted: 2020-August-26
Filed under:
Computers
Leave a comment »
In August, 2020, Google Voice shut down the "classic" user interface on their website. It was far faster than the bloatware version, so I had been using it for a long time. One feature that appeared to go missing on the new version was the ability to place a call by having Google call you on your phone then connect you to the desired caller—the new version only seemed to support calling through your computer.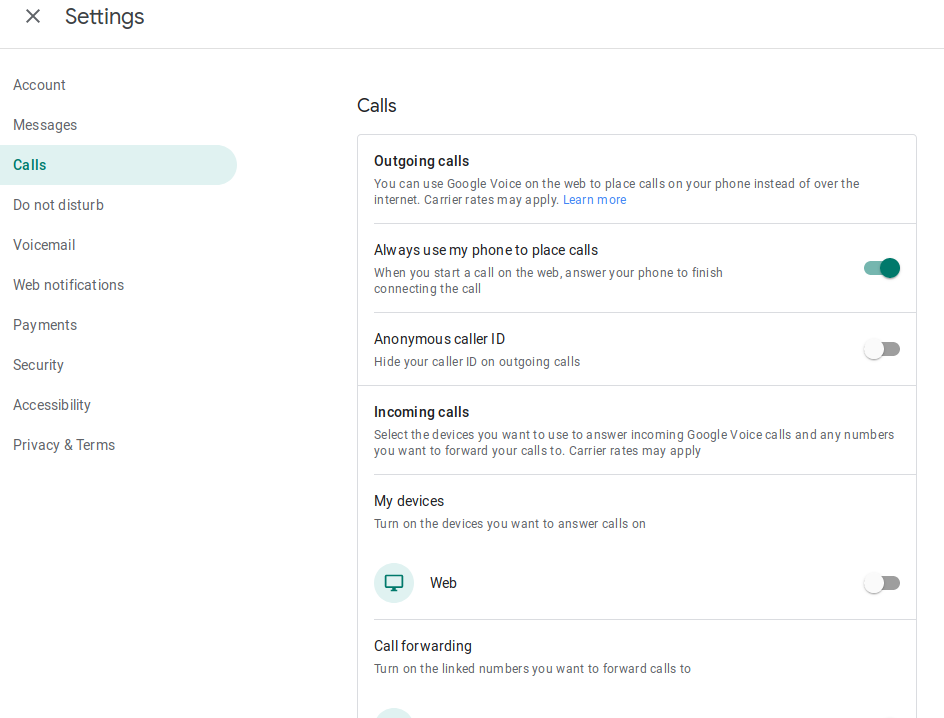 I didn't find a way to do this until I was digging around in the settings. In the "Calls" section, there is a switch to "Always use my phone to place calls" and they describe it, "[w]hen you start a call on the web, answer your phone to finish connecting the call". Switching this on will use your phone to connect calls.
Also, there is an option to deactivate placing or receiving calls on the web. I find it annoying that if I have a Google Voice tab, a call coming in will "ring" through the speakers even though I never use the web calling feature.
---